World Plumbing Day is March 11th every year!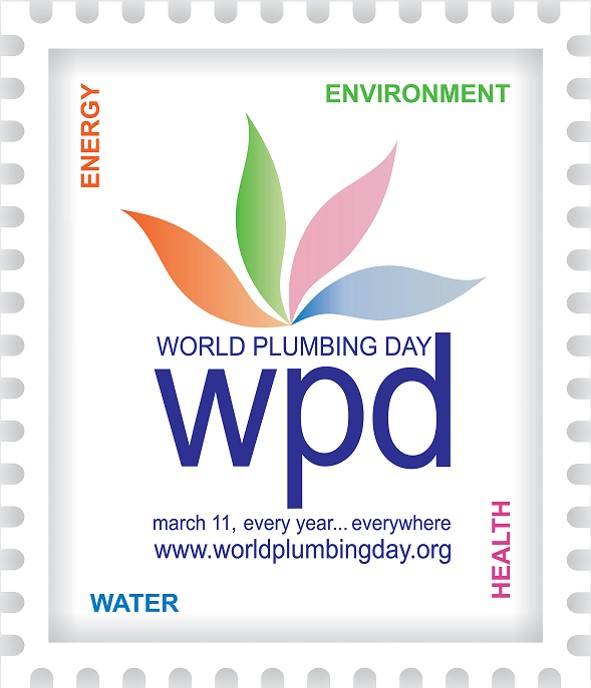 Many of us don't think much beyond our own plumbing needs and likely do not spend a lot of time thinking about plumbing at all. World Plumbing Day, however, really brings forward all the plumbing and water issues we have globally. Again, it's not something we think about very much but when you hear the statistics about available clean and healthy drinking water globally, they are a bit startling.
Did you know?
China has 20% of the world's population, yet has only 7% of the world's fresh drinking water.
39% of the water in China's rivers are considered to be too toxic to drink.
1/3 of Spain is at risk of turning into desert as a result of poor water management.
India lacks a sustainable water management system and only has 20 years until its aquifers reach what will be considered critical condition.
More than 76% of California is currently in extreme drought.
Texas, Oklahoma, Arizona, New Mexico and Nevada are also facing extreme droughts in 56%-87% of the state.
750 million people (approx.. 1 in 9) lack access to safe water globally.
5 billion people (approx. 1 in 3) don't have access to improved sanitation.
The importance of professional plumbers is clear and it is important globally. Water conservation and healthy, safe water is vital in the coming years and our plumbers play a big role in this. Wish your plumber a HAPPY WORLD PLUMBING DAY!
For some additional information on World Plumbing Day and the World Plumbing Council and their mission. 
Facebook Page:
https://www.facebook.com/WorldPlumbingDay
Video message from the Chairman of the World Plumbing Council:
[youtube https://www.youtube.com/watch?v=jkBfuDHfNc4?rel=0]
Video: The Water Crisis is Here
https://www.youtube.com/watch?v=fLMn2P5q1ho&feature=youtu.be
Water.org
http://water.org/water-crisis/one-billion-affected/
For more information on how we can help you save BIG this season, contact us NOW: (602) 470-1040
Connect With Us at Marlin Services