Technology for your comfort control has exploded in leaps and bounds. Today – you can control your thermostat when you are away from your house and save money and energy, in the process.
Here is a fun picture of Honeywell Thermostat technology.
1953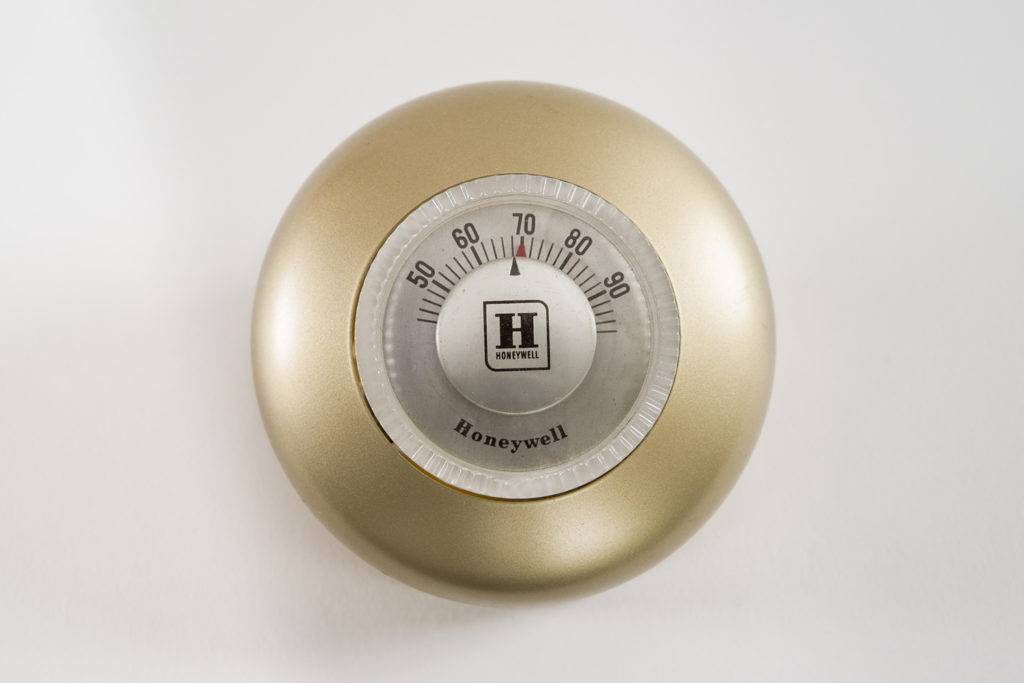 Today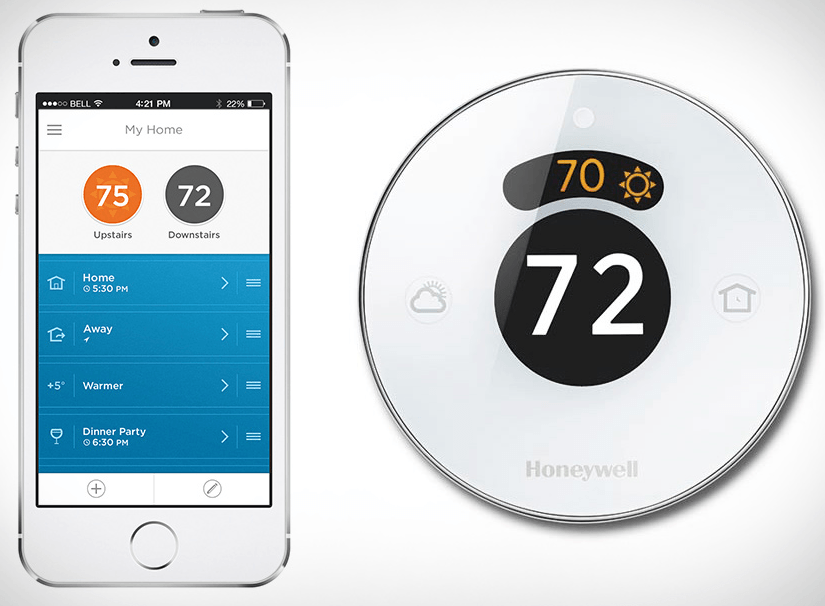 When the Honeywell Round was introduced, it was a very basic thermostat. You set the temperature you want, for your comfort, and to change it you need to manually change the temperature. Over the years there were clocks installed, then a digital clock and eventually programmable timers to control the temperatures in your home.
Check out this link for the very interesting timeline of the technology:
http://lyric.honeywell.com/innovation/
Today, with the Honeywell Lyric Thermostat, you can control the temperature in your home, even when you are not at home. This translates into savings of both money and energy. The Lyric is an app-based technology using a WiFi connection. Also using geofencing technology, which means the thermostat can detect the location of your smartphone so that when you are away from your home, the temperature will adjust to an "away from home" temperature that you have programmed. Alternatively, when you are getting close to returning home, based on your location and the geofencing technology, the temperature will be adjusted accordingly to the "at home" temperature you have programmed. When you have a changing schedule (like after-work commitments) your thermostat will know that you are not home or near home. There will be no automatic 7:00pm change in temperature because that is what you have set as the time you return home every day.
This is innovative and just very cool technology. One of the features takes into consideration the humidity and temperature to be sure your desired temperature is met and it feels the same, inside your home, every time. You can also receive alerts for upcoming filter changes or extreme temperatures.
For additional information, check out these links:
http://yourhome.honeywell.com/home/Products/Thermostats/7-Day-Programmable/Lyric.htm
http://lyric.honeywell.com/getting-started/
If you'd like to find out more about this thermostat and technology, do not hesitate to give us a call at Marlin Services. Now is a perfect time to get one of these innovative thermostats installed.
For more information on how we can help you save BIG this season, contact us NOW: (602) 470-1040
Connect With Us at Marlin Services