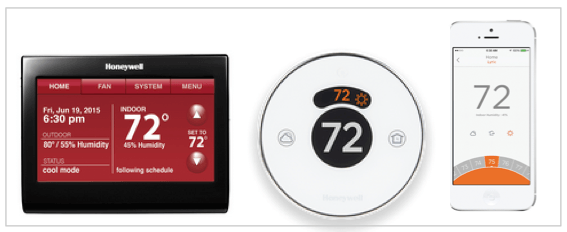 Heating, Ventilation, and Air Conditioning gets smarter and smarter, as technology grows. Automated home systems are becoming more widely used in today's world. The practical applications and sophistication are more popular with every day. Here are some of the qualities of smart home automated systems, and reason for its growing popularity. Are you ready to take the plunge into smart technology? See the many benefits here.
Qualities of Smart Home Automation Systems:
Find greater efficiencies in energy savings, comfort, and safety from most anywhere
Manage energy costs with custom screens that control your thermostat, shades, lights, locks and more
Air quality can be monitored and adjusted to cool and heat your home using smart system temperature controls
Smart systems can be integrated at the time of building a home or retrofitted
There are systems that locate occupants and where they spend their time in their home or commercial building. The system controls the temperature based on where people spend most time
System sensors are strategically placed throughout a building where proper intelligence is assessed for controlling the temperature
Smart systems are shown to be 20% more energy efficient than traditional thermostats, AC and Heating. However, real time statistics show the savings to be 30-40%. Smart technology, hvac, Marlin Services, energy efficient, AC and Heating, energy savings, comfort, Home Automation Systems, Heating, Ventilation, and Air Conditioning,
In a nutshell, Automated HVAC Systems also known as Smart Systems, are more efficient with more control, and it take less time adjusting AC and Heating controls. Smart HVAC technology is projected to continue in popularity and with immense growth in the industry. Will you join the smart technology any time soon?

We know comfort – We are there when you need us – 24/7
Call: 602-470-1040