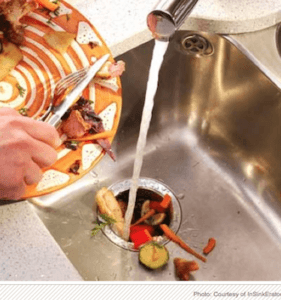 Do you know the busiest day of the year for most plumbers is the day after Thanksgiving? As you know, most families prepare large meals during the holiday weekend for family and house guests – it's a time when most homes get much more use than normal. With the additional wear and tear in your kitchen and bathrooms, it's a busy time when plumbers are out clearing pipes, unclogging toilets, repairing garbage disposals and working on water heaters.
Eliminating food scraps from the kitchen is a large part of meal preparation. With all the action garbage disposals experience this time of year, we'd like to remind you of foods that can create problems for most disposals. To help prevent emergency plumbing services during the holidays, avoid putting these foods into your garbage disposal:
Grease and Oil
Pasta and rice
Stringy vegetables
Vegetable peels
Coffee grounds
Seeds and pits
Bones
Bulk foods (large quantities of food)
Trash (items that should go in the trash, like paper products and cigarettes butts
At Marlin Services we wish you a wonderful holiday with family and friends!
Count on us for your plumbing services and
call us anytime at: 602-470-1040. We are here for you 24/7.