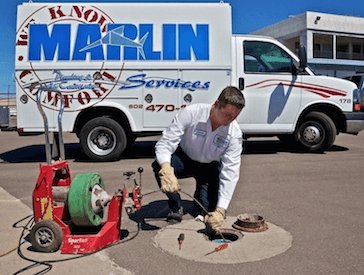 Many people don't even think about the care of their plumbing system until it becomes an issue. As with most other major household systems, every plumbing system needs regular care and maintenance for best day-to-day performance – and most of all to help keep your household running smoothly. Rather than wait until you need emergency service, it's good to know the key areas of your home to check for leaks.
At Home, Watch For:
• Areas where leaks can occur, such as: kitchen and bath faucets, pipes under sinks, showers and bathtubs. Check these areas periodically. The sooner water leaks are detected, the better off you are. It's best to have plumbing repairs taken care of immediately so as not to incur additional damage and expense. Allowing small leaks to continue, there is greater potential of damaging floors, drywall and fixtures.
When to Call Your Plumber:
• Once water pressure is noticeably low, there is a change in the color of water, or when there are slow draining sinks, showers and tubs… Call your plumber at Marlin Services for professional service and repair 24/7.
What to Watch For:
• Excess water on the floor, loose tiles on tub surround, or damp walls hours after a bath.
• Kitchen sinks and toilets with discolored water, or faucets making rattling sounds when water is running.
• Plumbing leaks can be a substantial expense, when left untreated. We encourage you to check for signs of leaks and plumbing concerns regularly and especially before leaving home on vacation.
MARLIN SERVICES
We know comfort – and we are there when you need us – 24/7
Call: 602-470-1040