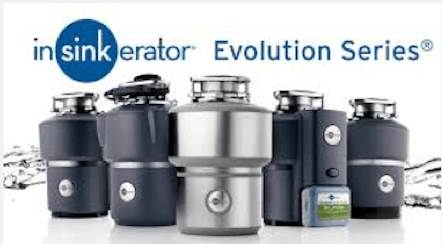 When you consider the significance of a garbage disposal today, it's clear they have come a long way in the past several years. Disposals are a valuable piece of equipment in the kitchen. This small kitchen appliance is more than a grinding machine. It adds value in helping us to be more environmentally friendly.
Garbage disposals are essential in kitchens today, and it's estimated that half of American households have a disposal in their kitchen. We have come to expect far more from a disposal than we once did. A standard disposal just doesn't cut it anymore. Today, a consumer wants disposals with more horsepower, greater torque, faster, quieter, one that has multi-grind stages, balanced grinding, odor control, energy efficient, a variety of colors, and more. We continue to see new technology and benefits when it comes to food disposals, and they have become even more efficient.
Eco-conscious homeowners and many commercial users have deeper concerns today. They are concerned about the environment and the effects of more trash filling up our landfills. Rather than throwing all food scraps into trash cans and landfills, today's disposals help effectively eliminate food scraps in a more environmentally responsible way. From the disposal, waste travels through the sewer system, and into water treatment plants, thus eliminating a considerable amount of trash from landfills.
The cost of operating a disposer is generally less than 50 cents per year in electricity costs and it costs only about one percent of our household water usage.
If you are ready to update your disposal, these are a few brands you might want to check out – InSinkErator's Evolution Series, Moen's, and Mountain Plumbing Products Perfect Grind. Marlin Services is here to help when it comes to selecting the best equipment for your needs.
Plumbing Solutions For Residential, Commercial, and New Construction Plumbing
Call Marlin Services 602-470-1040 – or Make Appointments Online